Clean Jurassic Coast CIC (CJC), Portland Marina and Channel Queen partnership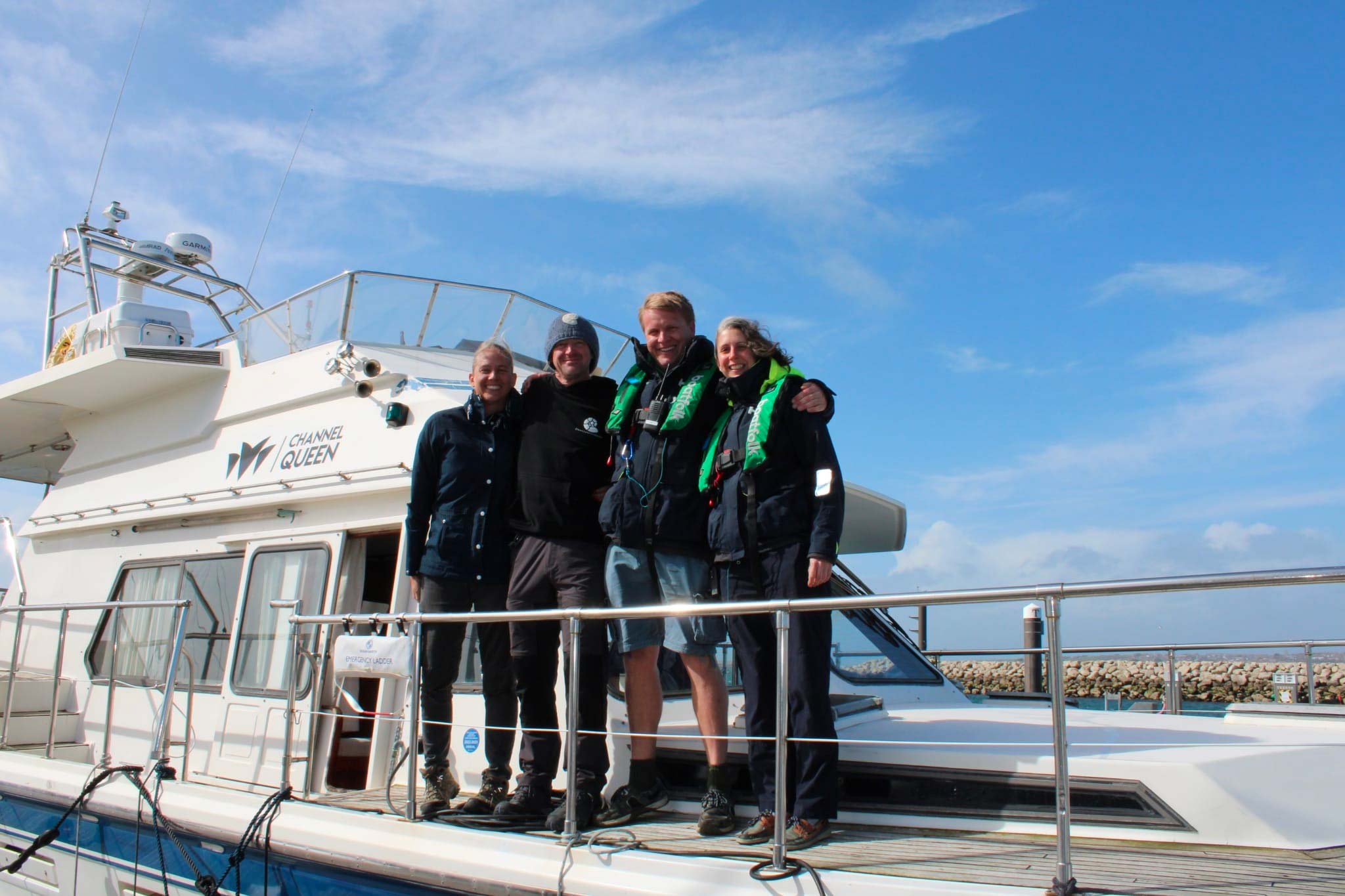 We're exceedingly excited to announce a new partnership between Clean Jurassic Coast CIC (CJC), Portland Marina and marathon swimmer Chloë McCardel's Channel Queen charter business to deliver marine and conservation educational programs to thousands of young people over the next 3 years onboard Chloë's swim support vessel, Channel Queen, berthed at Portland.
The educational sessions will be a mixture of classroom based activities on Channel Queen and interactive activities such as beach cleaning, exploring and learning about the effect of plastic waste found on our beaches and in the sea, and what can be done to minimise this impact through sustainable living. Sessions will also include discovering and learning about the rich geological and fossil history of the area as well as the unique geographical and marine environment of the Jurassic Coast. The outdoor sessions will be based at beaches near Portland Marina.
Marina Manager, Paul Swain, shared his thoughts on the partnership;
"We're continuously working towards improving the health of the marine environment in our local area and along the Jurassic Coast and this partnership is the next step forward in our work with Clean Jurassic Coast. Our relationship with CJC over the last few years has featured regular beach cleans, fundraising and general awareness within our local community, boatfolk community and schools. This education program means we can reach many more young people and multiply the positive impact in our local area.
We are also proud to be associated with Chloë McCardel. Her achievements in the world of long-distance swimming are inspirational and she's a fantastic role model for young people striving to reach their own goals as well as adding her voice to the call to protect our coastline and precious marine habitats. Her Trader 54, Channel Queen, was also berthed with us under the previous owner, so it's great to have her back at Portland and to be used for such a great purpose!"
Clean Jurassic Coast was founded in 2020 by Roy Beal, bringing individual beach cleaners together to expand their reach and create an element of fun and social interaction whilst doing good things for the environment. As a keen kayaker, Roy accessed harder to reach areas by sea, pulling huge amounts of debris and rubbish from the nooks and crannies of the Jurassic Coast, but he was limited by the amount he could carry out on his kayak. With support from several friends taking on some amazing challenges to raise funds, the CJC team purchased a folding RIB to access the harder to reach areas in 2021, kitted out with an outboard engine provided by Boatcare through fundraising by the marina team, thus commencing the collaboration between CJC and Portland Marina.
Paul's sentiments were echoed by Roy;
"The Jurassic Coast is the only natural UNESCO World Heritage Site in England. It is also the only place on the planet where evidence from the Triassic, Jurassic and Cretaceous periods of history can be found in one area. It is a special place with exceptional bio and geodiversity, visited by thousands of visitors every year. Clean Jurassic Coast is there to help keep it that way for everybody to enjoy.
CJC has a diverse team of volunteers, including mermaids, a chef and more, their resources and experiences can help educate and show how important the Jurassic Coast is. The team is very excited to be able to expand our conservation work to include formal educational awareness into our mix of activities. We feel very privileged to have the ongoing support of Portland Marina and we are also very grateful to Chloë, who is donating over 150 charter days to help us reach and impact as many young people as possible. This has accelerated our progress towards our educational goals exponentially. And what better way to launch this program than in partnership with the Queen Mermaid of the English Channel!"
At the same time as the partnership between Portland Marina and Clean Jurassic Coast was taking root, Chloë McCardel was completing the swim which would see her crowned 'Queen of the English Channel' by the Channel Swimming Association in 2021. This official title was bestowed on her following her World Record 44th solo crossing of the English Channel. She purchased Channel Queen in 2022 with the aim of providing inclusive and welcoming events to swimmers looking for an open water experience with full support along the southern English coast, something her experiences swimming the English Channel have given her an invaluable insight into.
Chloë is also delighted to be able to contribute to this initiative;
"The English Channel is my spiritual home and I have been drawn to these shores for the last 15 years. I am thrilled to be able to share the joy and connection I have with these waters with future generations whilst also contributing to a major conservation and environmental initiative along the iconic and magical World Heritage Jurassic Coast. I am very impressed by Portland Marina's commitment to the environment, especially their partnership to rehabilitate the seahorse community, via the eco moorings project in the Studland area. It feels great to be able to give back to these waters which have given so much to me."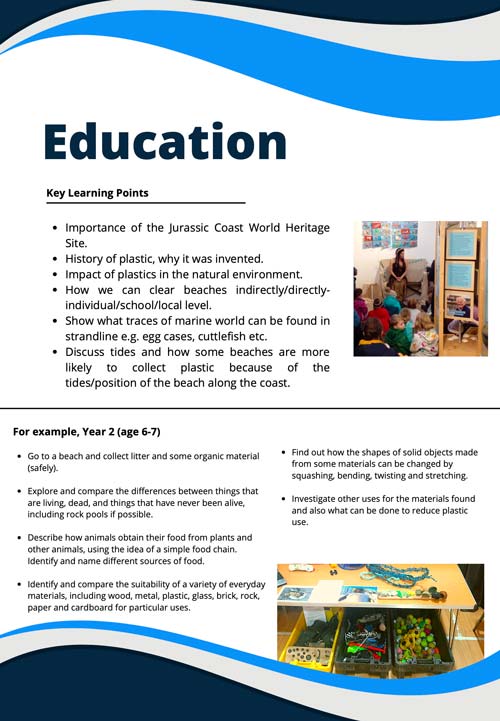 Here's a sample of the beach school syllabus CJC will be offering – Education Points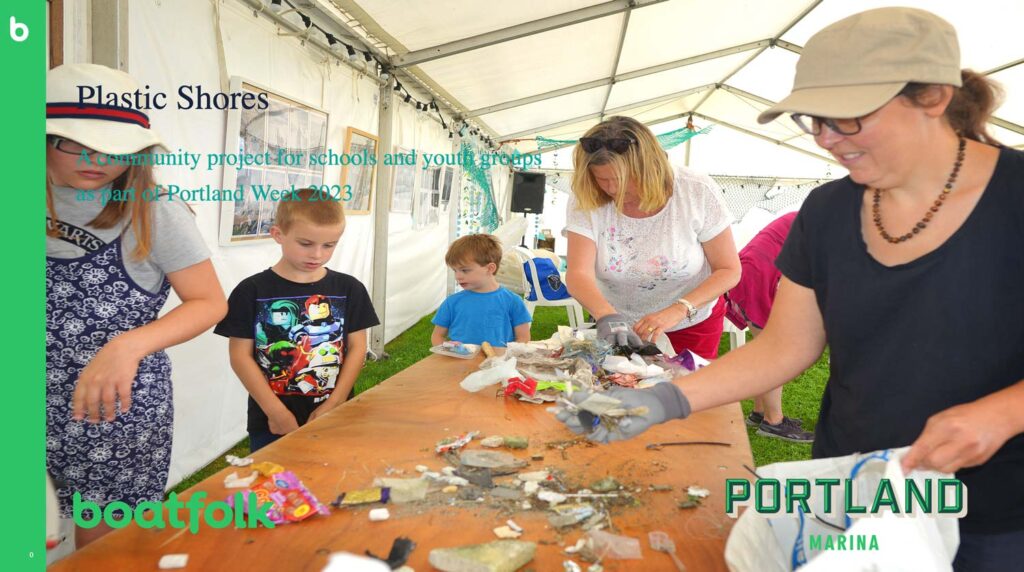 To kick the partnership off with a bang, Portland Marina, with CJC, are launching the Plastic Shores project for school and youth groups. Download the project proposal to find out more and how to enrol your group here!
Follow. Share. Save the Planet.