First education day on Channel Queen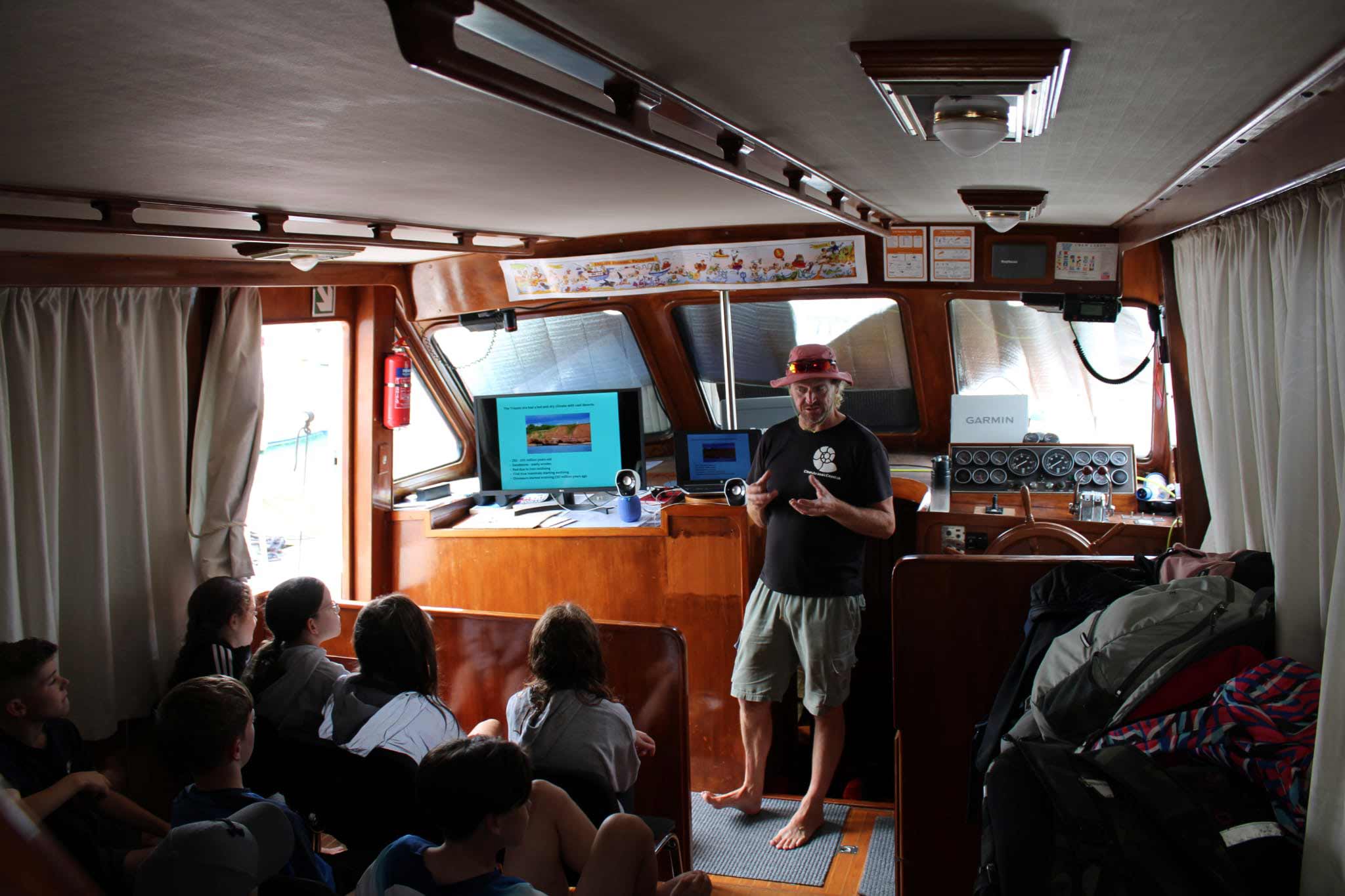 July 10th 2023 will forever be a day to remember – the first time we rolled out our education day on Channel Queen!
We had the pleasure of engaging twelve Year 6 students from St. Osmunds school. It was brilliant!
From a presentation about the Jurassic Coast and where plastic comes from, to a beach clean and "Guess the Plastic" games, the class had a great day out and everybody left with big smiles and a new understanding about our environment (although it has to be pointed out just how much these youngsters already know!).
And what better classrooms are there than a beach and really big boat? A beach clean on Chesil Beach before donning life jackets for the pontoon walk to Channel Queen where we talked about rocks, fossils, erosion, plastics and so much more.
One of the best answers of the day was "365.25". Do you know what the question was?
A lot of hard work and time has been put into this and to be able to run this first day was very exciting. Looking forward to the next one!
The CJC future is also exciting and it absolutely would not be possible without a great team and a great partnership.
As part of this amazing partnership between Boatfolk's Portland Marina, Chloë McCardel's Channel Queen and Clean Jurassic Coast, we currently offer this to all primary schools and youth groups.
Thank you St. Osmunds. All of the students were polite, asked lots of questions and were genuinely great to be around.
A huge thank you to Chloë for preparing Channel Queen and helping me put the presentation together and helping run the day.
Thank you also to the fabulous team at Portland Marina (Paul, Bee, Josh, Liz, Nicky, Will, Jamie, Hayden and the many others!).
A final thank you to those who were on the Thread the Needles charity day last year. The money raised from that event paid for the life jackets we are using for this.
Follow. Share. Save the Planet.