Durdle Door left as dumping ground
After a sunny day at the end of May 2020, an iconic part of the Jurassic Coast was buried in abandoned rubbish.
It is natural that, as the government start easing travel restrictions, hundreds of people visit the beautiful 95 mile Jurassic Coast World Heritage Site. Unfortunately, after a sunny day on Saturday the 30th of May, this beautiful site was left trashed by those who had come to see its beauty.
The Jurassic Coast Trust received hundreds of complaints about ''appalling'' volumes of litter and it was the tireless work of volunteers who managed to repair some of the damage.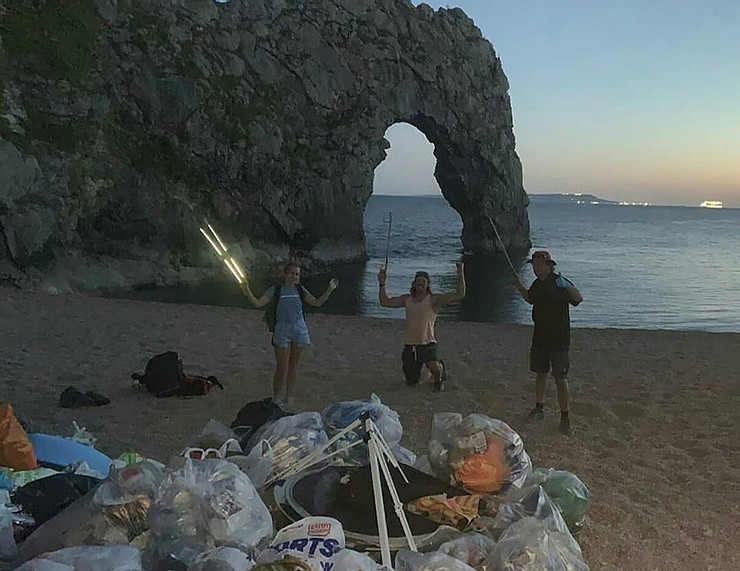 To see the full BBC article about this shocking treatment of Durdle Door, click here.
To find out more about Clean Jurassic Coast, go to Meet the Team.
To join our team to help keep our natural World Heritage Site free from litter, contact us here.
Follow. Share. Save the Planet.