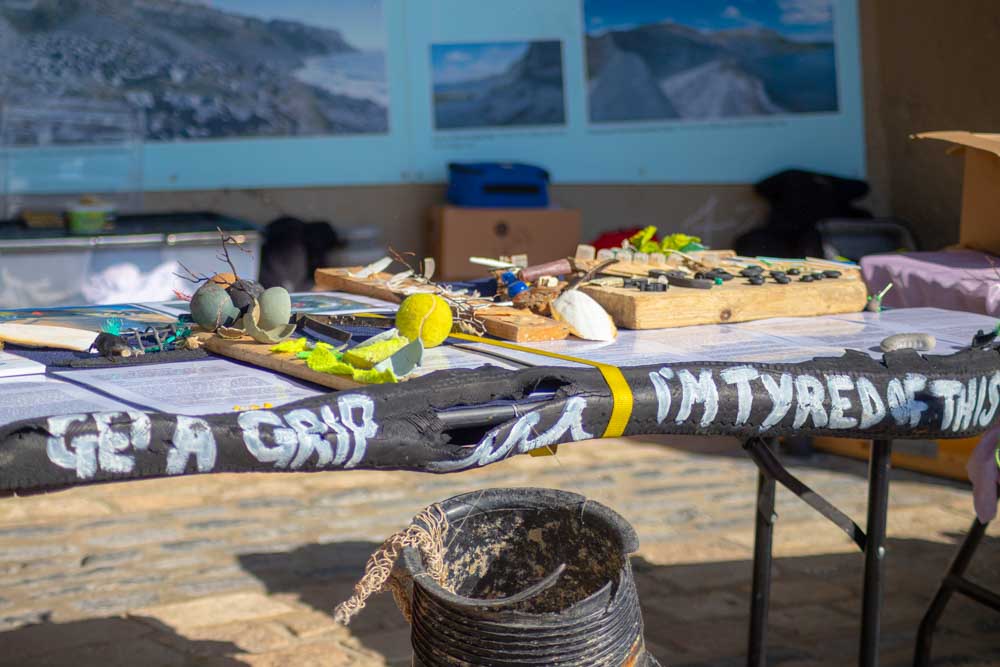 Lyme Regis food festival was held on the 24th of April 2021, set up by eat:Festivals, the even was held on the picturesque seafront that is Lyme Regis. The setting was humble, warm and welcoming, on a sunny Saturday, attended by many people who were there to taste the delights of what was on offer.
CJC was contacted by Sarah from eat:Festivals to hold a stall at the event, being a prime location on the jurassic coast it is always important to have a presence to inspire, educate and reach out to the public about single use plastic, plastic pollution and the horrors that plague our coast.
The table was set with findings from previous beach cleans, informational sheets and other miscellaneous objects, CJC was out in force to promote the benefits of keeping the coast clean, caring about our oceans whilst offering advice in between.
One such feature was the nurdle machine which proved to be popular, asking people of any age to grab a bucket of sand from the beach below and running it through the drum, spinning it as the sand depletes leaving debris and the prime violator…… Nurdles and micro plastics. This was very much an eye opener for children, adults and seniors, all of whom participated.
Lyme Regis food festival was fun, flavoursome and educational.
Follow. Share. Save the Planet.