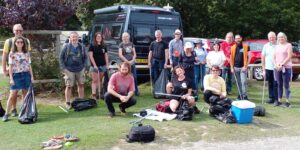 15 volunteers joined the CJC team at Studland Bay on Sunday and together they cleared nearly 13 kg of litter from the beaches and dunes.
Cigarette ends were a common find, as well as dog poo (in bags) and a few discarded toys. Prize find was an old cool box missing its lid!
Thank you to everyone who took time out of their Sunday to do their bit, you are all amazing!