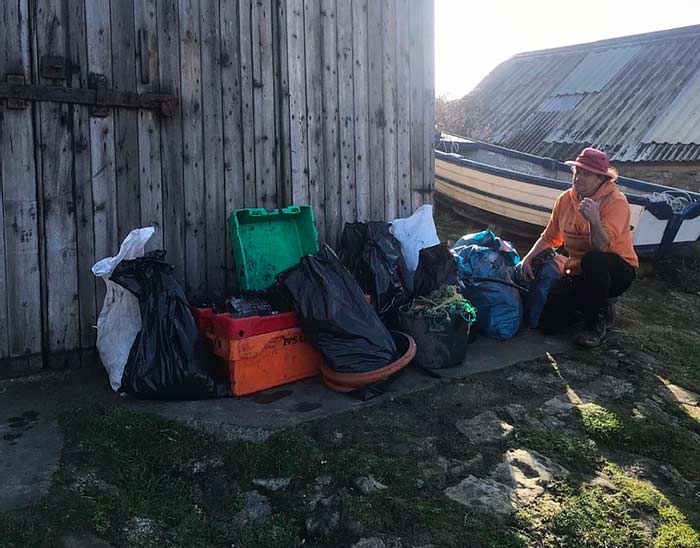 A massive thank you to everybody who helped out at today's Chapman's Pool beach clean.
Approximately twenty wonderful souls worked hard together and cleared 82.5 kg of plastic from the beach. That's about 13 stone by the way!
One of the ideas behind Clean Jurassic Coast is to advocate teamwork and enable likeminded people to get together and chat. From these random strangers meeting, talking and collecting plastics and other litter, there is a greater sense of collaboration, as well as knowing that you've made a difference.
Somebody once told me, 'Every piece is a victory!'. Well today was a huge victory, even though there is still much to do and a lot of junk to collect.
Rope and fishing net is an issue. We managed to retrieve an awful lot of lot of it but had to store it elsewhere, as we physically couldn't carry any more. We had so many bags to carry back that we ended up g a load to a large stick so that two people could share the load. That load was the best part of 40kg, and needed to be carried over slippery rocks and through thick gooey mud.
Tomorrow evening is the Clean Jurassic Coast meeting in Seaton. This is an informal meeting where everybody is welcome. We throw ideas around, discuss stuff and enjoy a friendly atmosphere with fabulous people. See you there!
Details are on the Calendar page.
Follow. Share. Save the Planet.