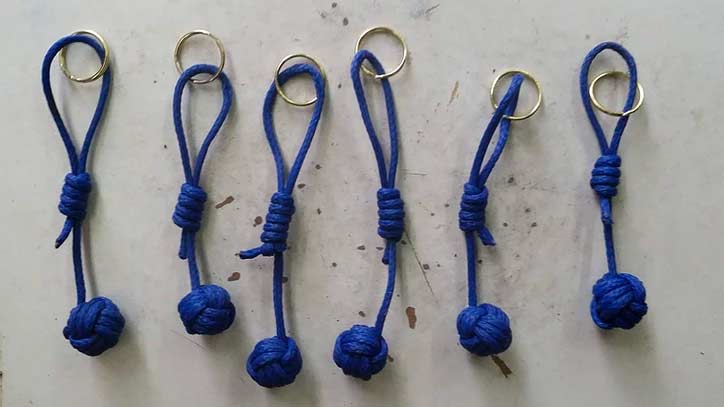 Hey everyone. The team are still around and are planning some beach clean events for later in the year. Nothing concrete as yet of course, as we do not know when public gatherings will be back on the agenda.
We have been collecting litter whilst out on our daily exercise routines, but there is far less to collect as there are fewer people out and even fewer shops open. There is a distinct lack of takeaway remains!
Hopefully you are all keeping yourselves entertained. This situation we're in certainly makes one realise the importance of family and friends, rather than the material things that consumerism would have us believe are of more value. Hopefully the world after this virus will be a more understanding place.
For now, we can enjoy clearer skies, cleaner waterways and a world where people cross the road to avoid you, but still say 'Hello'!
Back along, I made some Monkey's Fist knot keyrings from fishing net line found on a beach. They made great gifts and once thing get back to normal, I'll make some more. A good way of passing the time!
If anybody would like to get in touch, please use the Get In Touch button on the homepage. Tell us how you're keeping busy.
Follow. Share. Save the Planet.